Dining at Grand Villa of Delray East
The residents of Grand Villa of Delray Beach East enjoy a very pleasant dining experience. Our professional chefs prepare three delicious and well-balanced meals each day, which are served in our restaurant-style dining room. Residents select their own meals from our extensive menu of nutritious choices, and healthy snacks are also available throughout the day.
The feel of family coming together is captured each time our residents gather around the table. We strive to create enjoyable social events where friends and neighbors happily gather together for fine food and relaxed conversation.
Just like family, we encourage our residents to share favorite dishes and time-honored crowd pleasers. Simply give our chefs a recipe, and they will prepare it for everyone to enjoy as part of our Tasty Traditions program.
Experience Passport Dining
We also love to celebrate whenever we can. Birthdays, holidays, and accomplishments are regularly recognized with a variety of themed meals and party food.
Residents also get to "travel the world" with gourmet cuisines from around the globe as part of our Passport Dining Experience. We also end every week with a sweet treat. Don't miss our Sundaes on Sunday, with old-fashioned ice cream sundaes made to order.
Please call us if you would like to know more about our dining program, or any of our lifestyle options. Our professional and friendly staff is here to help.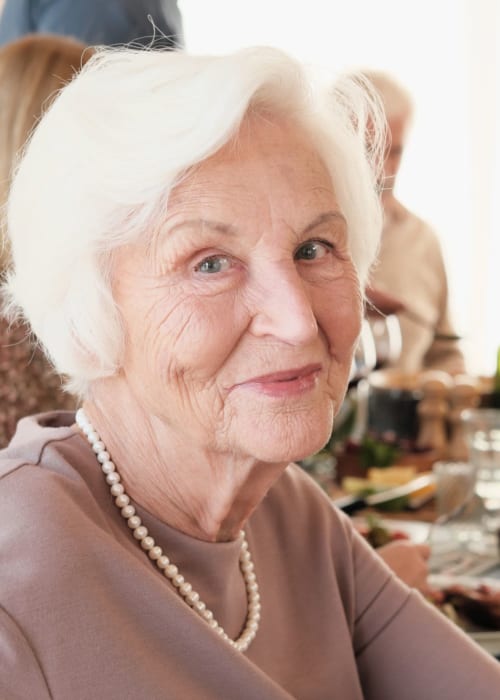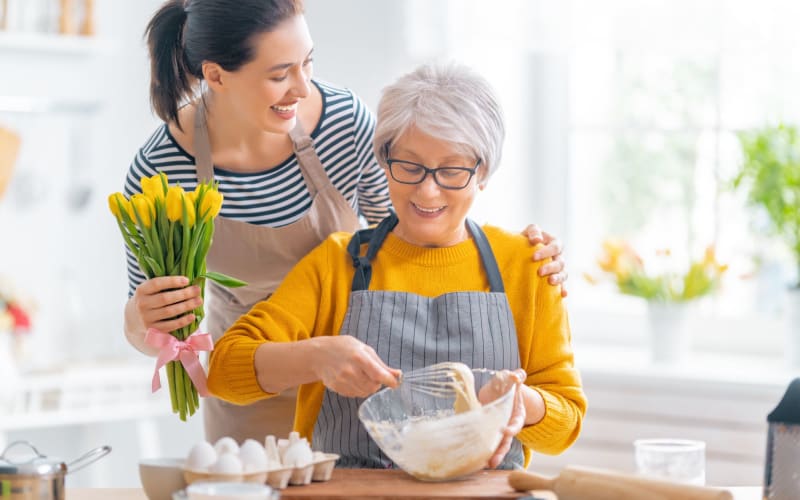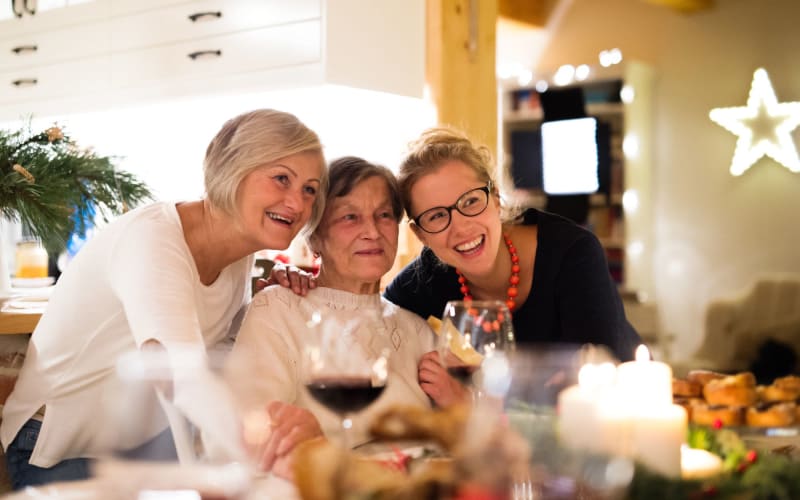 Tasty traditions
Our Tasty Traditions program recognizes there are a lot of good cooks among our residents! We encourage our residents to share their favorite family recipes with the entire community. Submit your family recipe, and we'll prepare it for everyone at a special meal! It's all part of our family tradition.
<
Theme Meals
Our residents love Theme Meals. Each month we feature a different Theme Meal with entertainment and dishes to celebrate a holiday or special event.